Originally posted 2013-10-11 11:44:54.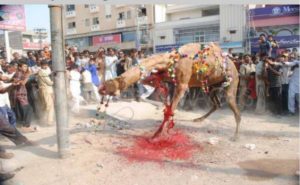 I am proud to be a European. Our culture has many faults, yet at the same time it has given the world so much. Science and democracy, equality under law and social inclusion simply would not exist without it. And across culture, art, science, engineering and technology, our culture remains a brilliant star, without which light, we would still be in the Dark Ages. I am very proud and lucky to be a part of that.
Despite this, I believed, for many years, that other cultures were equal.
But I was wrong. Culture is not a level playing field. The very qualities that define Western culture represent a system of morality, which allow us to judge other cultures. And we definitely should judge them.